Description
In order to keep your system up to date and to avoid problems, you should use the Windows Update Assistant from time to time.
Users of aural Scan and dental Scan (from version 3.4) can run the update to Windows 11. For older software versions, a software update may be necessary.For older software versions, an update/upgrade of the scan software to the latest version may be required for usage under Windows 11.
Conditions
Solution
If possible, start the update process outside your regular working hours.
Start the Windows Update Manager


Select the Windows key on the keyboard or the Windows symbol at the bottom of the screen.

Search for the keyword "Update".

Alternative:

Start the settings and select the "Update and Security" item.
Select the item "Check for updates" to start the update search and the installation.
During the process, the wizard will automatically download and install the relevant updates. This process lasts longer or shorter depending on the size of the updates.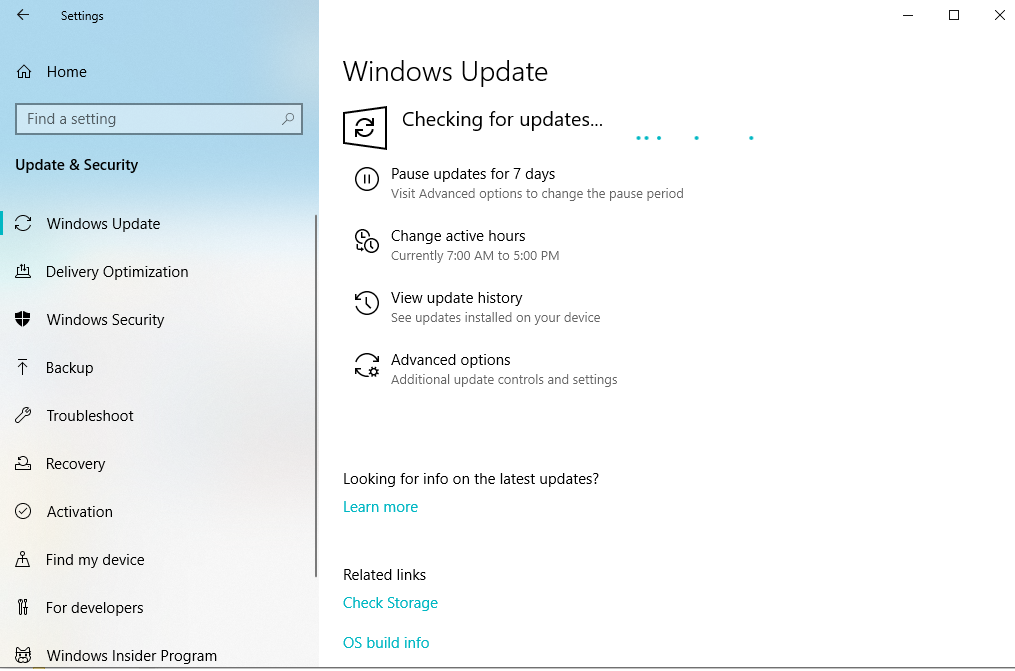 The update installation must usually be completed with a system reboot.